Enrollment closed for the semester.
Work at your own pace with weekly deadlines. Classes include activities, readings, and quizzes accessed through
UT's Canvas website
.  Watch us as we continue to grow.
Just Starting Out?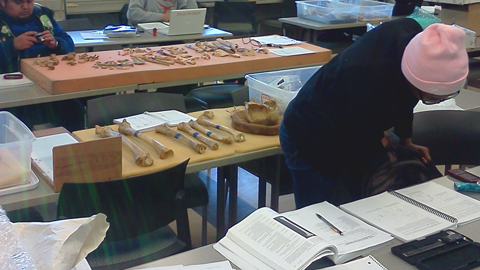 Browse through the learning modules to discover more about forensic anthropology techniques.
What Is Forensic Anthropology?
Forensic Anthropology, a sub-field of applied anthropology and physical anthropology, uses a cross-disciplinary approach to determine an individual's identity, time since death, and the manner of death. The discipline has achieved wide recognition in North America and, like other disciplines, it has its own code of ethics for practices among others outlined in the field of anthropology.